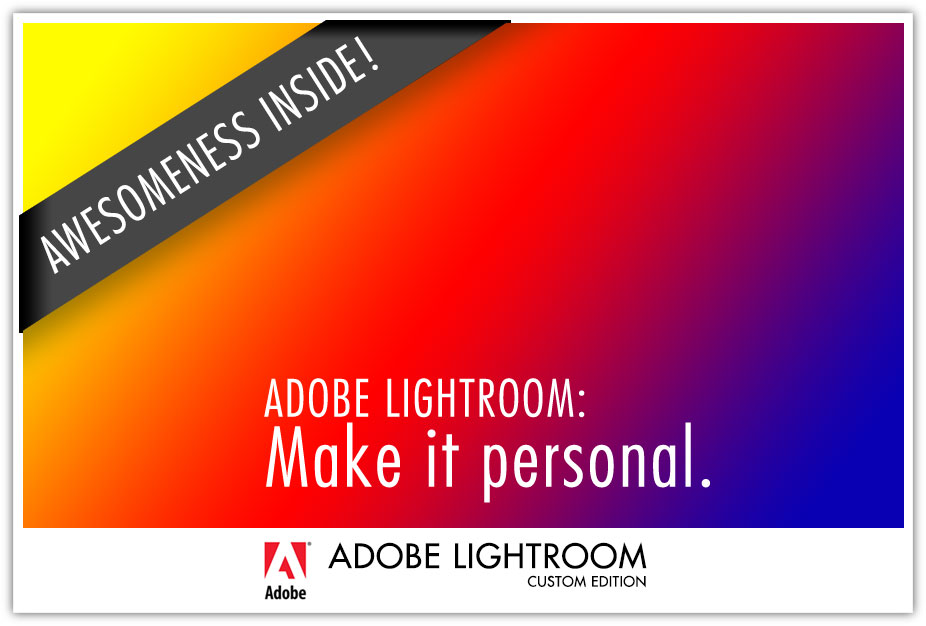 Whenever I start up Adobe Lightroom, people look over my shoulders and are surprised to see a customised splash screen and Panel End Marks.
Both are actually really easy to do:
Splash Screen
– Create a PNG file (900 x 600 pixel) with your own design.
– Copy it into the Lightroom "Splash Screen" folder (see below)
– Start LR and smile.
On mac, the path to the folder is:
user/Library/Application Support/Adobe/Lightroom
If there is no "Splash Screen" folder yet, create one.
How to create your own "Panel End Mark"
This one is even easier than the Splash Screen, since you don't have to find the disk/folder location yourself, LR will open it for you. Control-click (on mac, and I would assume right-click on pc) on the End-Mark. A fly-out menu ("Panel End Mark") will give you the option to select "none", the currently selected – or – to "Go to Panel End Marks Folder". There you go. Copy your own PNG file into this folder, then go back to LR and select your own. Done!
Note: To make sure your own design integrates well with the panel background, export your PNG with transparency.